Compliance Pod Platform
The Compliance Pod platform is hosted on a private, secure server – with an intuitive, fully-responsive User Interface (UI), accessible via any internet-enabled device. The solution operates 2 Factor Authentication via email and text and supports Office365 and Google single sign-on.
We offer the option to host the database on your own servers if that is your preference, and we can plug into Azure or Amazon as required. Web files will always be hosted on our private servers.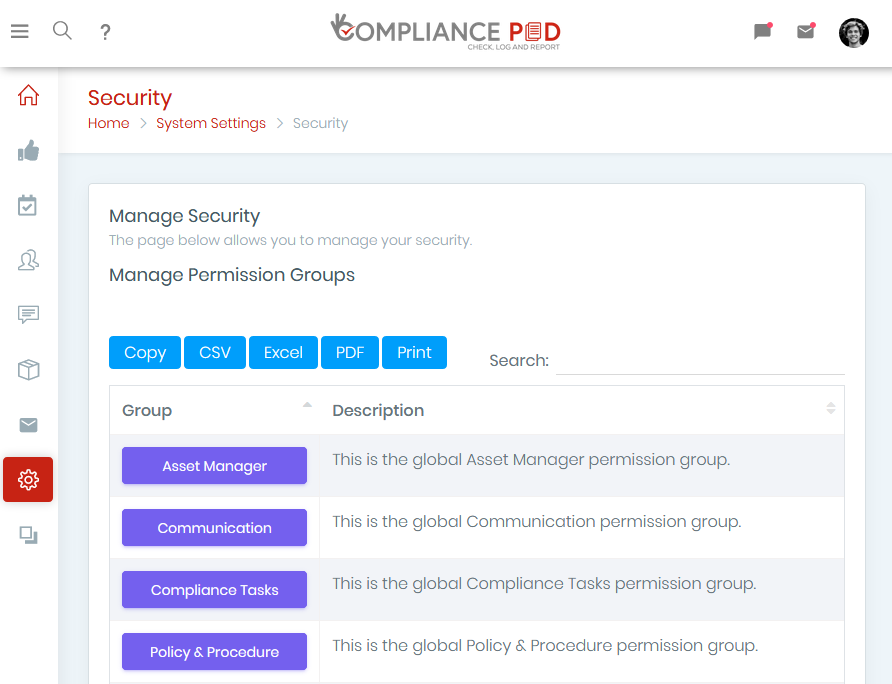 A Tailored Experience
All of our Compliance Pod products have the capacity to be customised to a user-specific level.
Setup the security group permissions to allow your users to have the right access for the role in hand.
You can also override any group settings on a user-by-user basis, allowing for full and complete control over your staff, tailoring the experience for the right set of tasks.
2 Factor Authentication
Two-factor authentication (2FA), sometimes referred to as two-step verification or dual factor authentication, is a security process in which the user provides two different authentication factors to verify themselves to better protect both the user's credentials and the resources the user can access.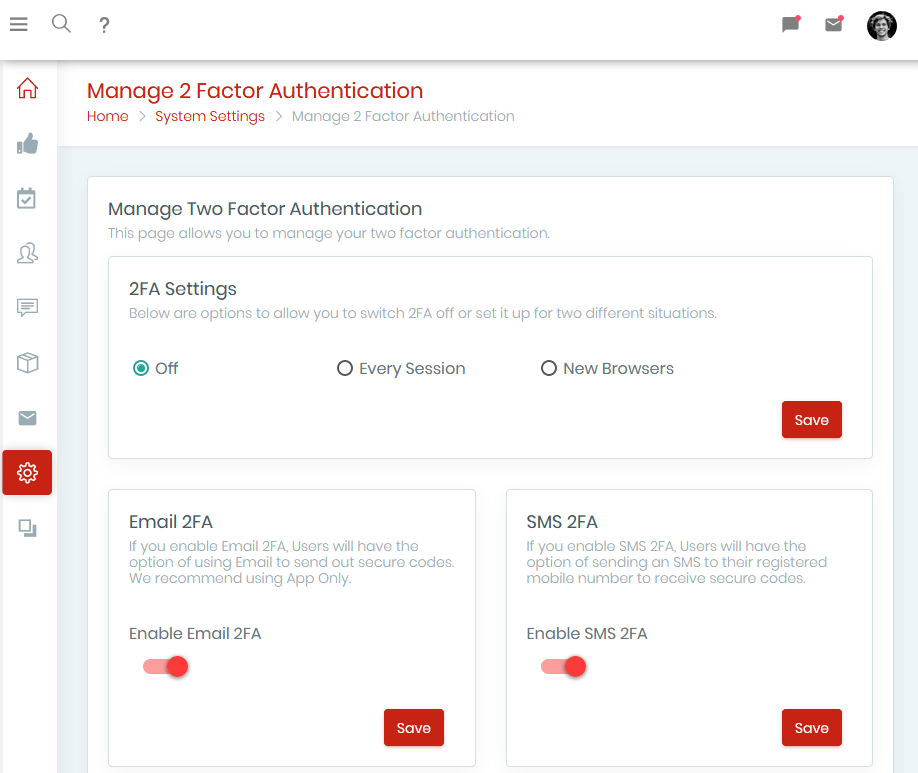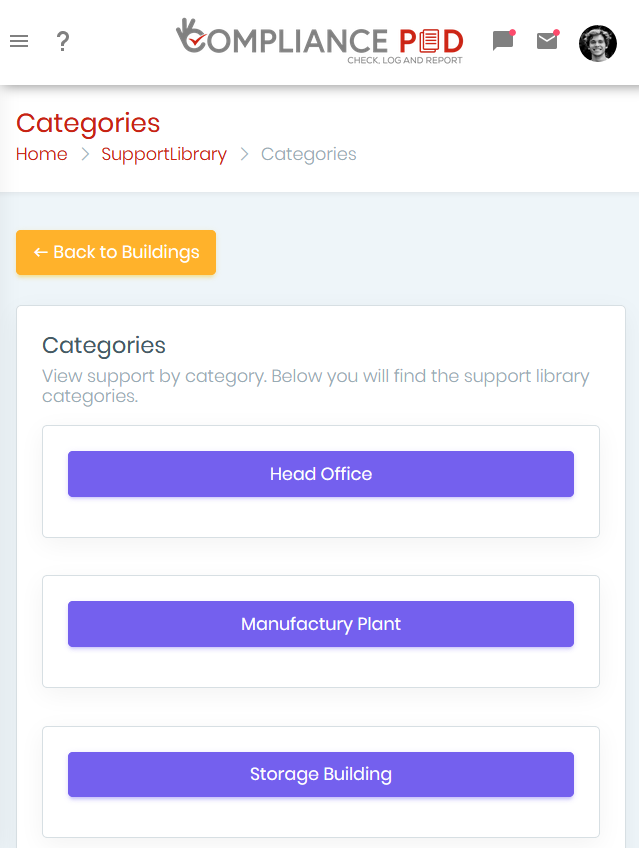 On The Move
We understand that not all organisations are currently in a position to roll a mobile app out to all their employees and Compliance Pod doesn't rely on all, or indeed any users accessing the system via the app.
Single Sign-On
If your organisation utilises Office365 or Google single sign on, your staff will be able to log into Compliance Pod using their organisational username and password, no need to remember another one.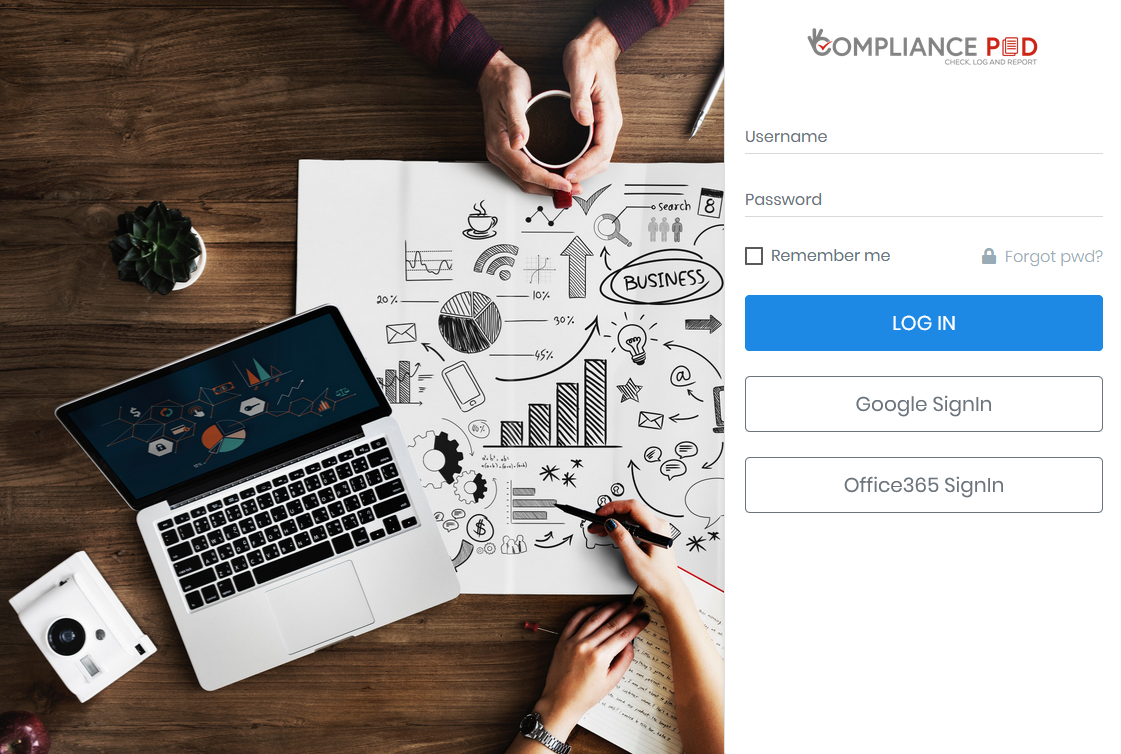 White Label
Compliance Pod is a customisable 'White Label' solution which allows you to easily re-brand both the online platform and mobile app in line with your organisations brand style guide.
Ready to talk?
Get in touch with us today to see how we can help you and your business.