2 Factor Authentication
2 Factor Authentication is the current gold standard in the industry, and naturally, Compliance Pod Supports this.
Two-factor authentication (2FA), sometimes referred to as two-step verification or dual factor authentication, is a security process in which the user provides two different authentication factors to verify themselves to better protect both the user's credentials and the resources the user can access.
Compliance Pod allows you to set up 2FA to ask users to verify their identity on login with a unique, one-time code, sent to them via an authenticator app, text message or email. The system can be configured to demand 2FA verification from every time they log in, when they use a new browser, every X days or a range of other options.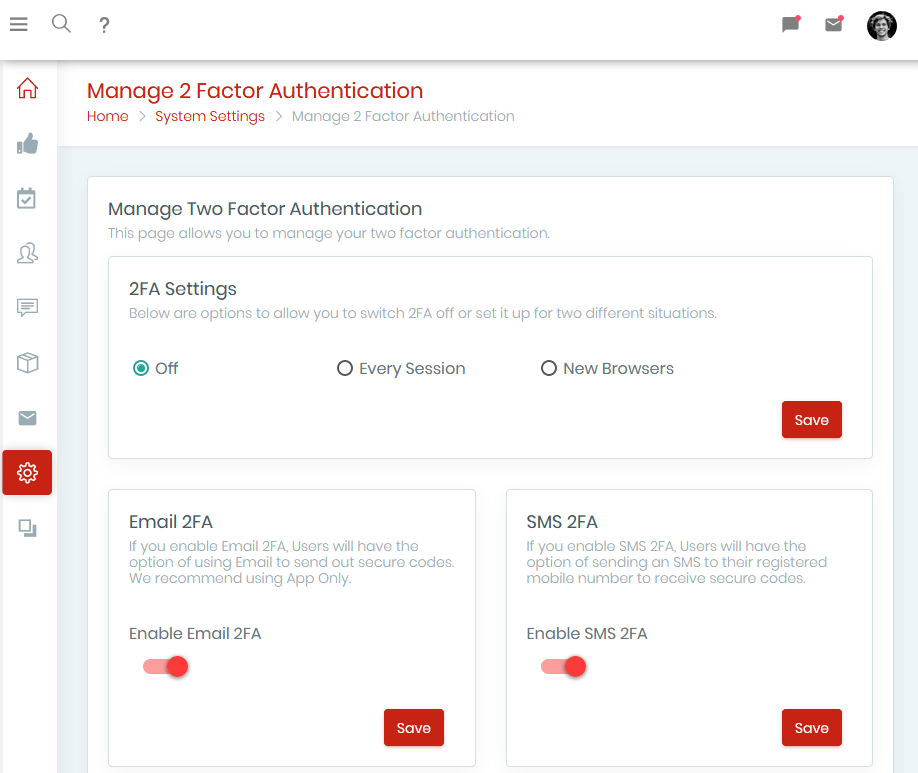 Get in touch to learn more about Compliance Pod.