Compliance Pod Products
The compliance Pod platform currently supports 6 individual applications, each of which can be purchased separately to function as a stand-alone solution. However, most of the applications are complementary and when purchased together, linked through the Compliance Pod platform, they deliver significantly enhanced overall functionality and benefits.
Asset Management
Manage movement, maintenance and lifecycle of all business assets with great accuracy and efficiency.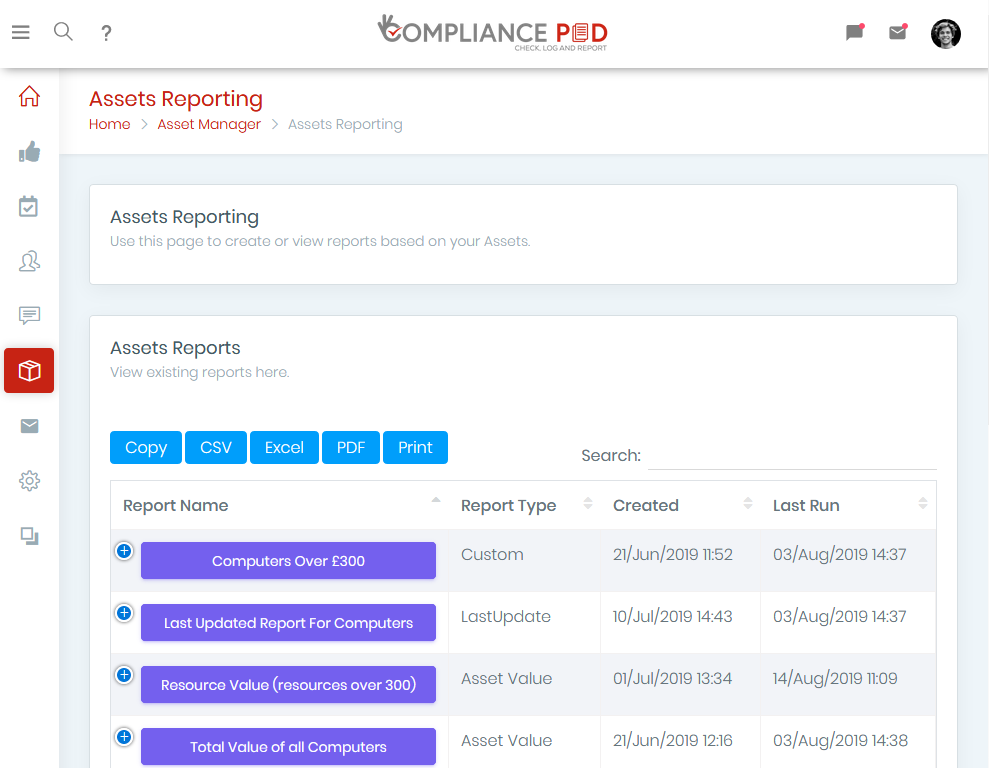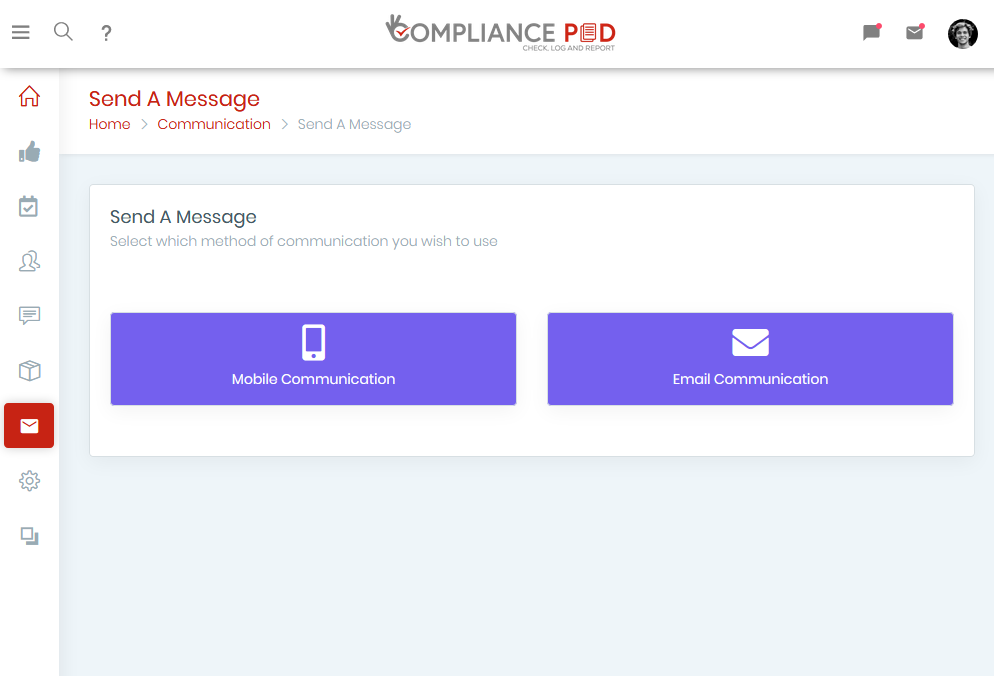 Communications
2-way communication with your staff via text, in-app message and email. Send individual and group messages instantly.
Task Management
A sophisticated solution to schedule, manage and report on all compliance tasks, cyclical maintenance and inspections across an organisation's facilities and operation.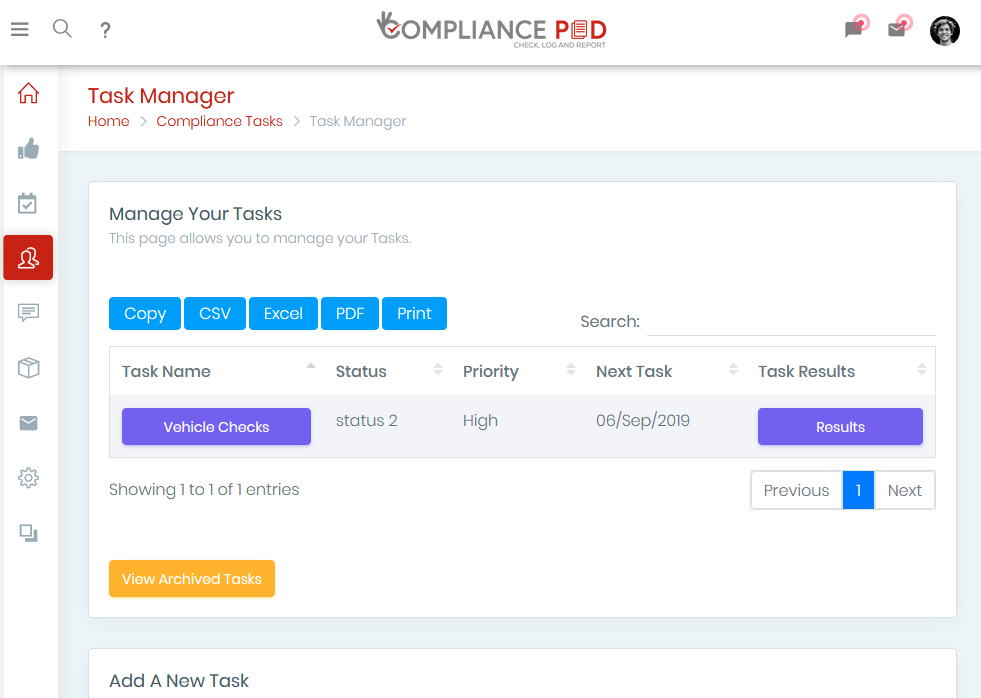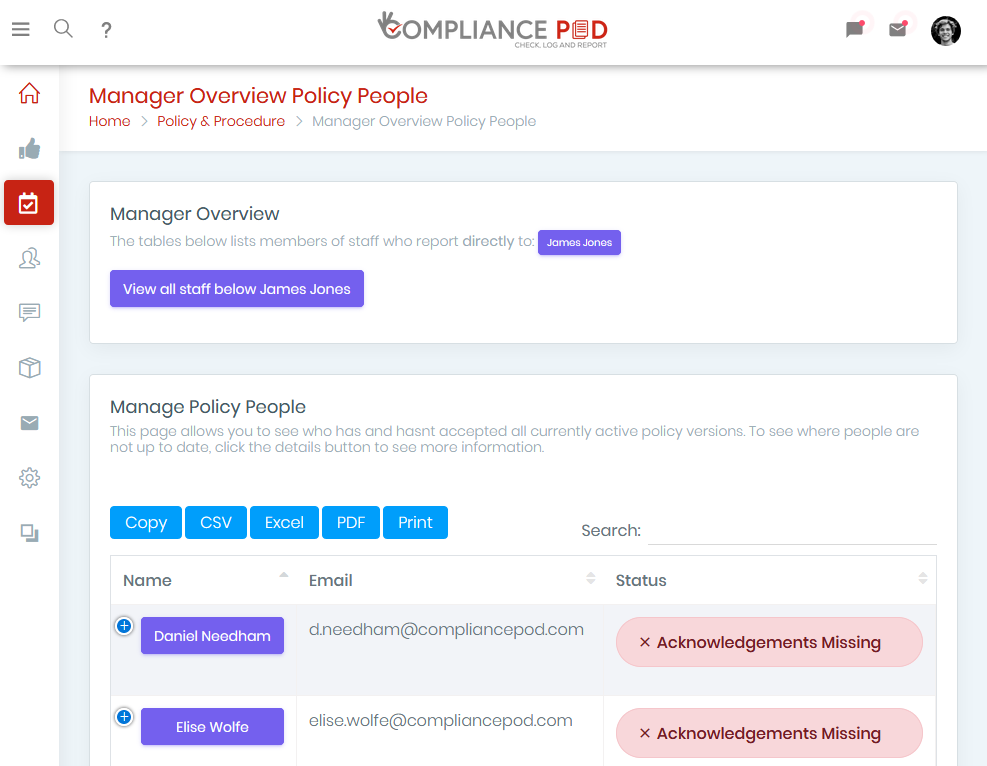 Policy & Procedure Manager
Policies and procedures are essential for any organisation. Taken together, policies and procedures provide a roadmap for day-to-day operations. They ensure compliance with applicable laws and regulations, give guidance for decision-making, and increase the efficiency and effectiveness of internal processes.
Reactive Tasks
Efficiently manage, record and report on any non-scheduled or reactive tasks. Highly flexible, the system can fulfil a wide range of business-essential functions including IT helpdesk, facilities management, unplanned maintenance and much more.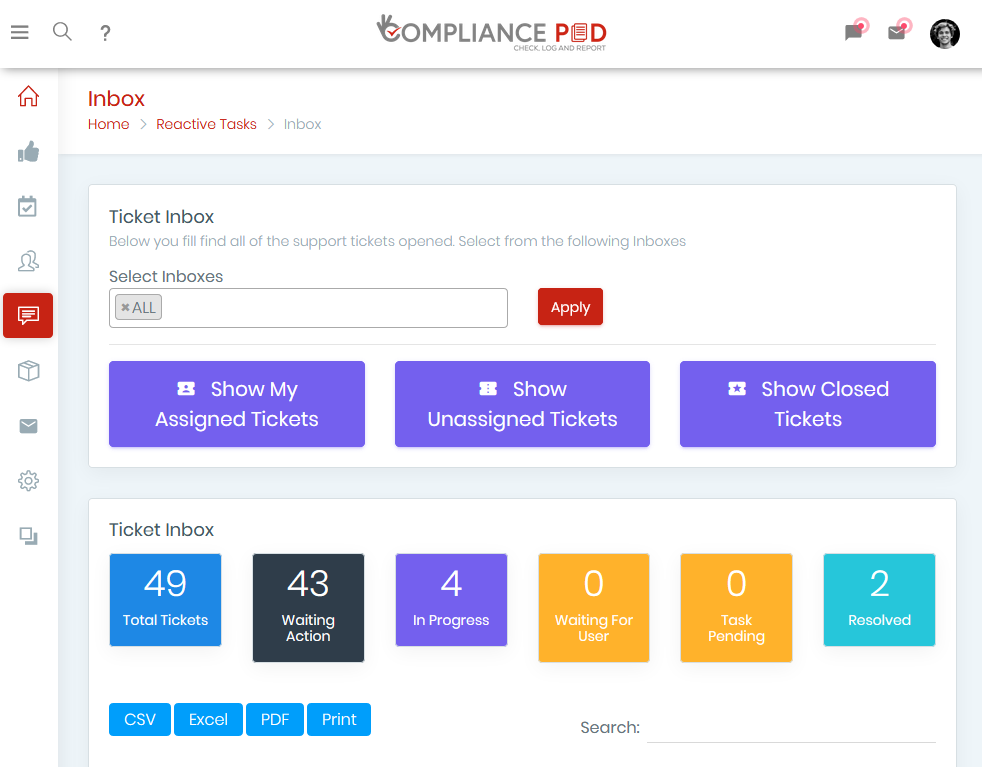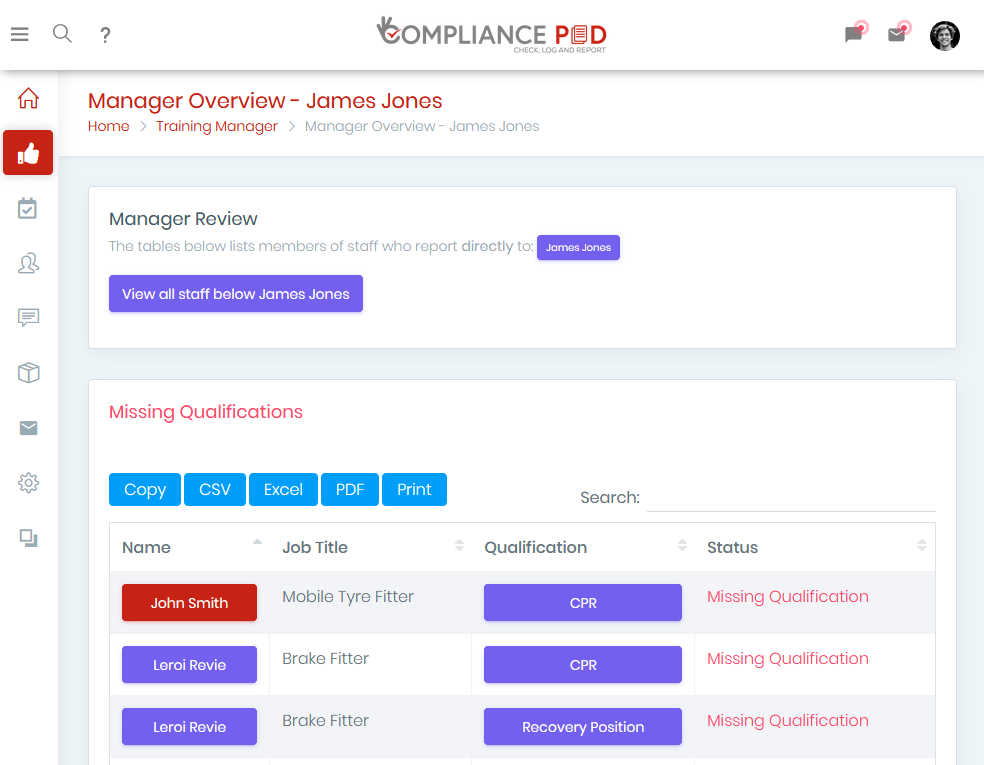 Training
Manage the training of all your staff from one central, easy-to-configure system, operating across multiple sites as required. Keep track of training and qualifications by team, role and individual with automated reminders for qualification expiry.
Ready to talk?
Get in touch with us today to see how we can help you and your business.